Discounted Winter and Christmas Smoky Mountain Family Vacation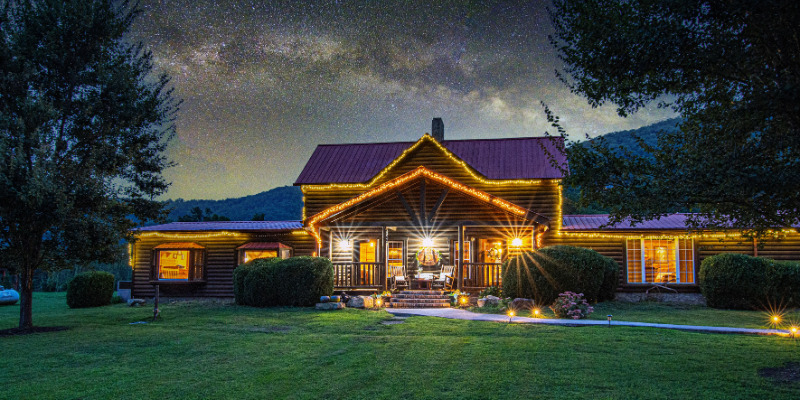 Discounted Winter and Christmas Smoky Mountain Family Vacation
Are you looking for an affordable winter vacation that won't break the bank? At A Kings Lodge, we understand that it's not always easy to take a family vacation, especially during the holidays. That's why we're excited to offer a special winter weekday discount for families looking to experience the magic of winter in the Smoky Mountains. Keep reading to find out more about this exclusive offer.
Winter Weekday Discount & Christmas Discount
Our winter weekday discount is a unique opportunity for families to stay on our farm during December, January, or February for 50% off your total stay! This rare event is exclusively offered to our specific lodging options and excludes Dec 23-26, 2023. However, we know that some families might want to enjoy the holidays with us, so we're offering a 25% discount on stays from Dec 23-26, 2023. That's right; we still have Christmas available, and you can save big on your family getaway.
Magic of Winter in The Smokies
At A Kings Lodge, we want everyone to be able to experience the magic of winter in the Smoky Mountains. Imagine waking up to a beautiful snow-covered horse farm, taking a leisurely walk in the woods, or sipping cocoa by the fire. Our lodge offers comfortable and cozy accommodations that will make you feel right at home. From adventurous families to those looking for a romantic getaway, this offer is perfect for everyone.
Contact Us Today To Book Your Getaway
To book your special stay, all you have to do is contact us. We'll take care of everything else. Additionally, if you're looking for the perfect Christmas gift, give the gift of memories, not material items. A Kings Lodge is the perfect way to make lasting memories with your loved ones. We welcome everyone to enjoy a peaceful retreat in the Smoky Mountains.
A King's Lodge Wears Valley, Tennessee
At A Kings Lodge, we understand that family vacations can be expensive, but we don't want that to stop you from experiencing the magic of winter in the Smoky Mountains. This winter weekday discount is exclusive and rare; it's our way of sharing the love and care that we have for our guests. If you're looking for an affordable and memorable getaway, come stay with us. Enjoy the possibility of snow, the woods, and the peace of our beautiful horse farm in Wears Valley. Book now, and join us for a winter you'll never forget.