Interactive Horse Session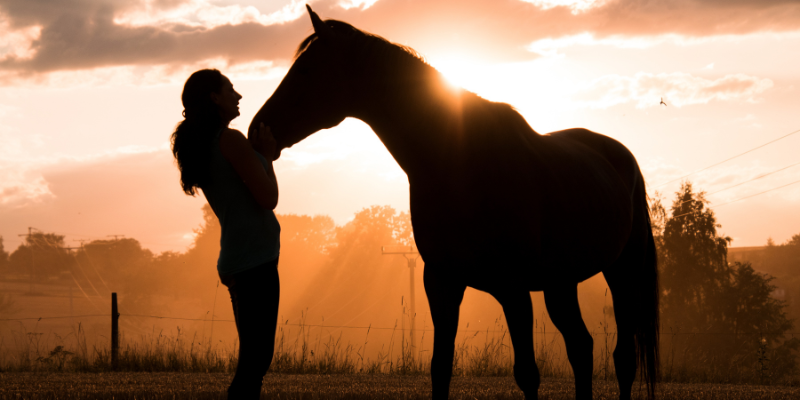 Experiencing Ranch Life Can Be Therapeutic
Come experience ranch life with us. Then, experience a short, interactive lesson on how to groom a horse. Followed by lead rope rides on one of our horses around the arena for anyone in your party who wants to take part. The Experience is the perfect photo opportunity while you're saddled up on your horse. All with the Great Smoky Mountains in the background!
Horse Grooming
A tender part of our interactive horse session includes grooming. Grooming a horse can be a therapeutic experience for many. Horse therapy is an activity that combines the healing power of horses with a supportive environment for personal growth and development. We offer supervised horse therapy activities at our ranch, guiding clients through grooming and riding exercises to help them develop new skills both mentally and physically. Our experienced instructors make each session safe and enjoyable.
Lead-Rope Horse Rides
Lead rope horse rides offer the perfect beginner's horse riding experience. Lead rope riding involves an instructor leading the horse while the rider sits on its back. This can be a great way to introduce someone to horseback riding as it's much more relaxed than traditional riding and allows for greater control of the animal. Our instructors are trained in how to safely lead a horse at all times, so you can relax and enjoy your experience.
Stay With Us
Don't let the fun stop there! The Cherokee Hill Cabin can make your whole vacation a memory never to be forgotten. Cherokee Hill Cabin is a brand new, authentic Appalachian log cabin located on a private ranch in pristine Wears Valley. Nestled on the hillside of one of our gorgeous horse pastures, this quaint and cozy getaway is the perfect place to relax and take in the beauty of the surrounding Great Smoky Mountains. When you first pull up to your private gated oasis, you are greeted by our friendly horses and farm animals. Everything is brand new in this cabin including furniture, beds, etc. The cabin has two king bedrooms two bathrooms and a sleeper sofa.
The Ranch Experience starts at only $150. View our catalog to see all that the Farm Experience has to offer! Also, please visit us on Facebook to stay current on all our news!