Smoky Mountains With The Family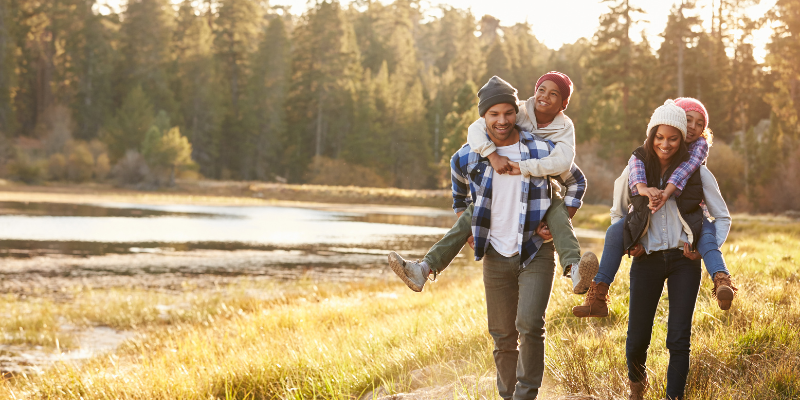 Smoky Mountains With The Family
Did you know the most visited US National Park is the Great Smoky Mountains National Park? There is a reason for this it is absolutely beautiful and has tons of fun things to do with kids. Plus it has a great location in the middle of the country. The Smoky Mountains of Tennessee are easy to drive to and packed with great family adventures. You will find so many fun things to do in the Great Smoky Mountains National Park with kids from popular hikes, to the Appalachian Trail, Cades Cove driving tour, climbing Clingman's Dome, Pioneer History, and more. Plus you can't miss the touristy towns of Gatlinburg and Pigeon Forge. Follow along with me to learn the best things to do in the Smoky Mountains with kids for an amazing family vacation. Read more of Smoky Mountains With The Family…
1. Hiking
While you are visiting the park you've got to get out and do some hiking. There are tons of options with miles of trails for you to choose from based on your family's ability level. When you're at the visitor center talk to the Ranger about the best options for your family. They'll show you where to locate the different trails and which ones would be best for your age group & ability.
2. Cades Cove Driving Tour
The Cades Cove Loop winds for 11 miles through the Great Smoky Mountains National Park, a picturesque drive with a backdrop of the mountain peaks and its lush, rolling greens. Europeans settled the Cades Cove area between 1818 and 1821. Today, visitors to Cades Cove can enjoy the largest variety of historic buildings in the Great Smoky Mountains National Park. When traveling the scenic loop road, plan to get out and visit the restored buildings that include three churches, log homes, cantilevered barns, and a working mill.
3. Clingman's Dome
At 6,643 feet, Clingman's Dome is the highest point in the Great Smoky Mountains National Park. It is the highest point in Tennessee and the third-highest mountain east of the Mississippi. Only Mt. Mitchell (6,684 feet) and Mt. Craig (6,647), both located in Mt. Mitchell State Park in western North Carolina, rise higher. The observation tower on the summit of Clingmans Dome offers spectacular 360° views of the Smokies and beyond for visitors willing to climb the steep half-mile walk to the tower at the top.
4. Sugarlands Visitor Center
Begin your exploration of the park at a visitor center. Here you can pick up a park map or newspaper, have your questions answered by a ranger, and purchase books and guides to the park. For current ranger-led activities, visit the park's calendar for details. Near Gatlinburg, TN, Sugarlands Visitor Center is an excellent starting point as you enter the park's North District. Learn about the park's plants and animals with natural history exhibits. Enjoy ranger-led programs conducted seasonally. Peruse the park bookstore and shop. Access public restrooms and drink vending machines. The Backcountry Permit Office is here, too.
At a King's Lodge, we are happy to help you fill in your itinerary.  As our guests, we want you to enjoy your time off our property as well.  Just contact us for all your travel questions.