Private Resort in The Heart of Wears Valley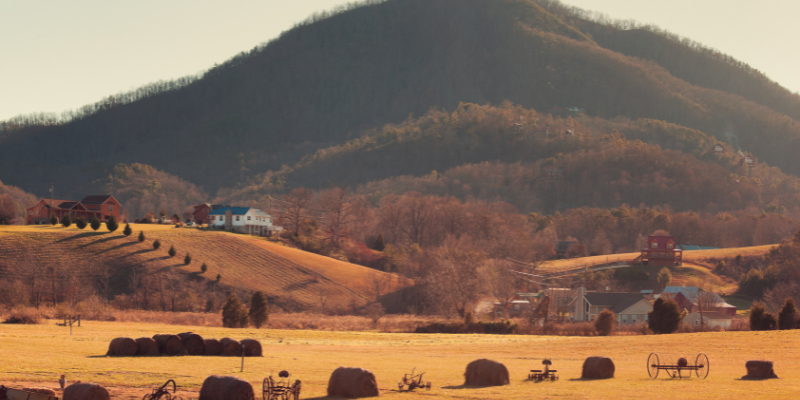 Private Resort in The Heart of Wears Valley
If you're looking for a relaxing experience that will create memories that will last a lifetime, then A Kings Lodge is the perfect place for you! Hidden in the heart of Wears Valley, Tennessee, this private resort farm offers a unique, rustic experience that will take you on a journey into nature's magnificence. The possibilities for adventure are endless, from large cabin rentals, and wedding event space, to a farm experience. If you're looking to have fun with your family or are newlyweds searching for a relaxing retreat, there is something for everyone at A Kings Lodge.
A Retreat for Families
A Kings Lodge is the perfect place for a family vacation. The Lodge can accommodate up to 23 people, making it an ideal place for a family reunion, birthday party, or weekend getaway. The main lodge is equipped with all the amenities you'll need, from a fully equipped kitchen to a cozy living area with an indoor fireplace. The outdoor activities include hiking, fishing, bonfires, a game room, hot tubs, and more that make it an exciting experience for kids and adults alike.
Weddings at A Kings Lodge
A Kings Lodge is a romantic wilderness setting that is perfect for couples tying the knot. Imagine exchanging your vows in front of stunning panoramic views of the mountains, surrounded by trees and fields. The lodge's picturesque surroundings present an unbeatable backdrop for breathtaking wedding photographs. The in-house wedding team offers a set of packages that cater to everything from the wedding ceremony and reception to the honeymoon suite.
An Authentic Farm Experience
At A Kings Lodge, it's not just about staying in a luxurious cabin; it's about reconnecting with nature and learning about the farm lifestyle. The farm experience includes taking a stroll through the vegetable gardens, feeding the chickens, and collecting fresh eggs. The farm-to-table philosophy means that the fruits and vegetables you enjoy on your plate come straight from the farm. Whether you're a city kid or a grown-up who has never before been close to a farm animal, the farm experience at A Kings Lodge is memorable.
Adventure in the Great Outdoors
The great outdoors at A Kings Lodge presents an endless array of activities and fun. Explore the numerous hiking trails that offer majestic views of the forest, smack in the middle of the Appalachian Mountains. For those looking to get into the wild, the area is perfect for adventures such as mountain biking and fishing. With ATV tours and ziplining systems, you will be spoiled with choices for the best way to spend your day.
The Ranch Experience
Come experience ranch life with us. Start with feeding the goats, sheep, potbelly pigs, and chickens! Your kids will love our petting farm. Following that, experience a short, interactive lesson on how to groom a horse. Followed by lead rope rides on one of our horses around the arena for anyone in your party that wants to take part. Therefore, the experience is the perfect photo opportunity while you're saddled up on your horse. All with the Great Smoky Mountains in the background!
The Perfect Place
If you're looking for an unforgettable experience surrounded by stunning scenery and endless adventure, A Kings Lodge is the perfect place to make it happen. From family reunions to unique wedding experiences to a farm lifestyle experience, this private resort farm offers a range of exciting and rejuvenating possibilities. At A Kings Lodge, time stands still, and life just feels so much more relaxed. The perfect way to disconnect and reconnect with nature.