Smoky Mountain Wedding Venue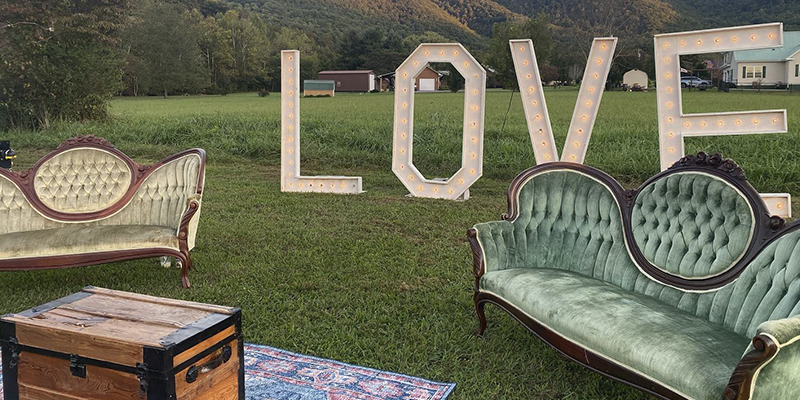 Smoky Mountain Wedding Venue
We know that your wedding day will be one of the most memorable days of your life, so we strive to make it as enjoyable and stress-free as possible. A Kings Lodge is a unique property with so much to offer. You and your guests will absolutely love the experience of your own private mountain destination.
Testimonials
Gloria+Nate
"It is a slice of heaven on earth. My husband and I got married on October 16th. It was a dream! The owners go above and beyond for your duration of time there. My son had an amazing time visiting the ranch (he went three times a day), and sobbed when we had to leave. We had both the lodge and the cabin during our almost week there! I have epic photos because of how truly stunning this venue is naturally. 100/10 recommend 1000% will be returning! Thank you for making our dreams come true."
Emma+Mike
"This place is absolutely the most beautiful place. The most gorgeous lodge and it only gets more breathtaking when you walk in. We had our wedding and reception here. Everything about it was absolutely perfect! The views are so breathtaking! We were able to relax after a long day and look at the most amazing views! We rented the place for 6 days and my mother in law also rented the new cabin. I couldn't have picked a better place for my special day. It was perfect."
Diana+George
"We have stayed here 2 years in a row with multiple families. The cabin is awesome, owners provide phenomenal customer service and the ranch experience our kids love. I highly recommend staying here. Well maintained with gorgeous mountain views. Comfortable, clean, and well equipped. The owners are so accommodating and great to work with!"
Be sure to follow us on Facebook!