Witness Synchronized Fireflies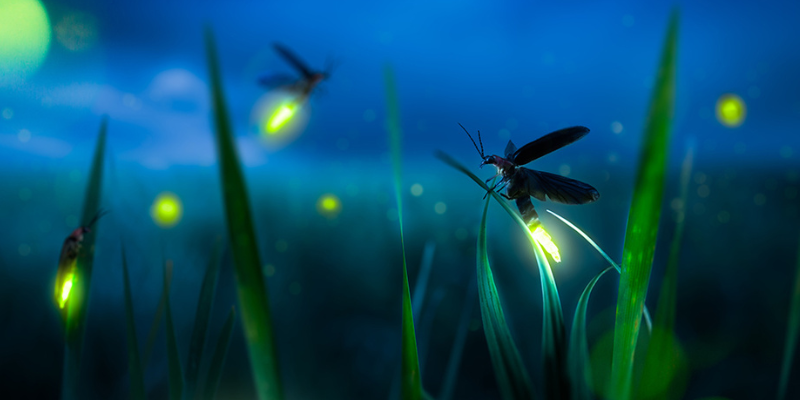 Witness Synchronized Fireflies at A Kings Lodge
Have you ever seen a magical phenomenon of fireflies synchronizing their flashes in the Smoky Mountains? If not, then it's time to plan a trip to witness this enchanting natural display. The perfectly timed and coordinated firefly light show against the backdrop of the mountainous forest will take your breath away. In this blog post, we will discuss some of the science behind this fascinating sight and how you can witness synchronized fireflies at A Kings Lodge.
Firefly Synchronization
Firstly, let's understand the science behind synchronized fireflies. Fireflies flash for a variety of reasons, including mating and warning predators. However, in the Smoky Mountains, the unique species of fireflies called Photinus Carolinus, flash their lights in sync to attract a mate. Researchers believe that these synchronous flashes occur due to the rhythm of the male fireflies' flashes, which the females mimic to signal their interest. This creates a stunning and almost hypnotic pattern in the forest canopy.
Natural Wonder
A Kings Lodge is an excellent spot to witness this natural wonder. Our property resides in a prime location to experience this mesmerizing light show. Imagine sitting on the front porch of your lodge, surrounded by the sound of the forest while watching the synchronized dance of the fireflies. A Kings Lodge offers a cozy and comfortable stay after a full day of sightseeing.
Other Places To View
Cades Cove, located a short distance from our property, is another popular location to witness this event. Cades Cove is a meadow that is enclosed by mountains, making it an ideal location for the light show. The Great Smoky Mountains National Park also provides shuttle services to witness this enigmatic event.
A Kings Lodge
A Kings Lodge offers not only comfortable lodgings but is also an ideal location to experience the breathtaking display of synchronized fireflies in the Smoky Mountains. The magic of this natural phenomenon will amaze you and leave you with fond memories. So what are you waiting for? Book your stay at A Kings Lodge, and let your eyes feast on the mesmerizing light show of synchronous fireflies amidst the rugged beauty of the Smoky Mountains.