2023 Smoky Mountain Wedding Venue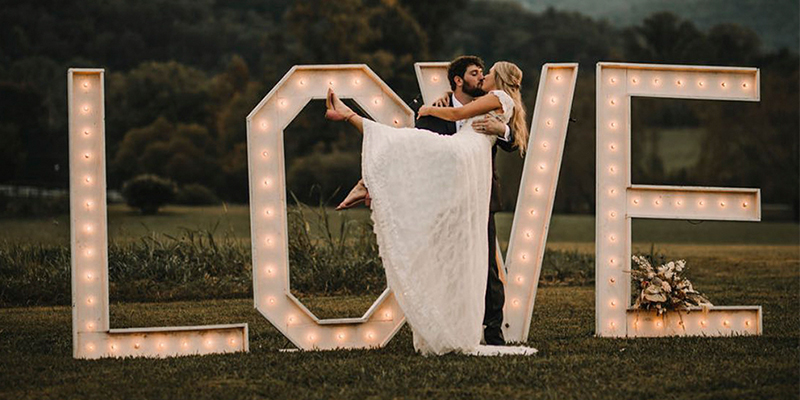 2023 Smoky Mountain Wedding Venue
We know that your wedding day will be one of the most memorable days of your life, so we strive to make it as enjoyable and stress-free as possible. A Kings Lodge is a unique property with so much to offer, you and your guests will absolutely love the experience of your own private mountain destination.
View our catalog here.
2023 Wedding Trends
We'll all remember 2022 as the year of the post-pandemic wedding boom, but what does that mean for weddings in 2023? There were so many weddings in such a short space of time. This was following a period of tight restrictions. Now, we're about to see the biggest shift ever in the traditional wedding. 
2023 wedding trends 
are all about re-inventing the wedding to suit your needs and making it a real experience for your guests
.
From simple details like more tailored guest lists, to much bigger considerations. The wedding trends for 2023 are set to shake up weddings as we know them.
Candles
We've been seeing lots of candles to set the romantic mood. Set up candles in the entryway, on tables, down the aisle, and all over the floor where the ceremony takes place. This creates a super warm, cozy vibe with some awesome shadows and romantic candle flickering.
Unique Lighting
A huge wedding trend is having cool lighting in general! Incorporate lightbulbs hanging from the ceiling that create romance during the ceremony and then set the party mood for the reception.
Simple, Modern Signage
Signs around the reception should be simple and not super wordy! The fonts on signage should be clean, classy, and easy to read. Simple signage is definitely something we see becoming more popular in 2023!
Black and White
Not only are black and white photos super trendy right now, but lately we've seen couples lean toward more neutral color schemes
! For example, have your bridesmaids wear black dresses that are super classy.
While vibrant, true-to-color pictures will always be gorgeous, we love the romantic feel that you can only get with a black and white pictures.