Cabin Rental Wears Valley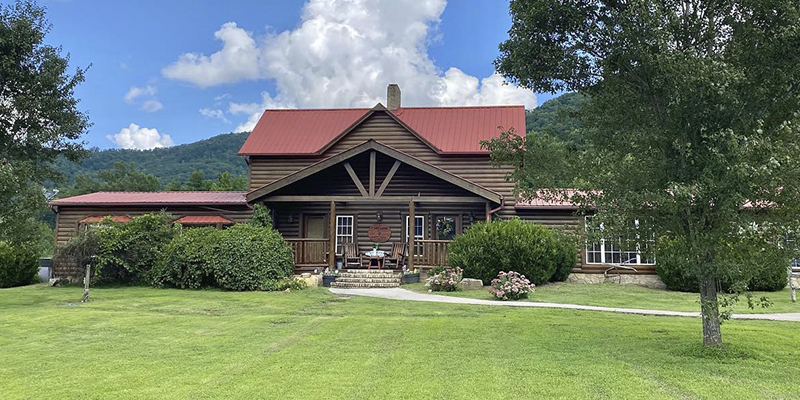 Cabin Rental Wears Valley
We are the Reddell Family and we truly believe that hospitality is an art, and often a lost one at that. When you are a guest at our property, we want it to feel like visiting an old friend or going back to a favorite childhood place. The peacefulness of these mountains and the bond of family is so important to us, and we are incredibly grateful to be able to share this special property with visitors from all over the world. It truly is a place to create memories that will last a lifetime. During your stay here, you will definitely see us working around the farm, so please come on over and say hello!
Customer Reviews
"We have stayed here 2 years in a row with multiple families. The cabin is awesome, owners provide phenomenal customer service and the ranch experience our kids love. I HIGHLY RECOMMEND STAYING HERE." – Amy
"Beautiful lodge! Well maintained with gorgeous mountain views. Comfortable, clean, and well equipped. Highly recommend!" – Kathleen
"Absolutely one of our favorite stays in the Smokies. We celebrated my sons birthday and they accommodated everything so well! From horseback riding to the creek behind the house it was a trip to remember. We will be back." – Ashley
"It is a slice of heaven on earth. My husband and I got married on October 16th. It was a dream! The owners go above and beyond for your duration of time there. My son had an amazing time visiting the ranch (he went three times a day), and sobbed when we had to leave. (8yrs) We had both the lodge and the cabin during our almost week there! I have epic photos because of how truly stunning this venue is naturally. 100/10 recommend. 1000% will be returning! Thank you for making our dreams come true" – Katie
Book you getaway vacation with us today!  Contact us here for availability.
Also, be sure to follow us on Facebook!