Wears Valley Destination Vacation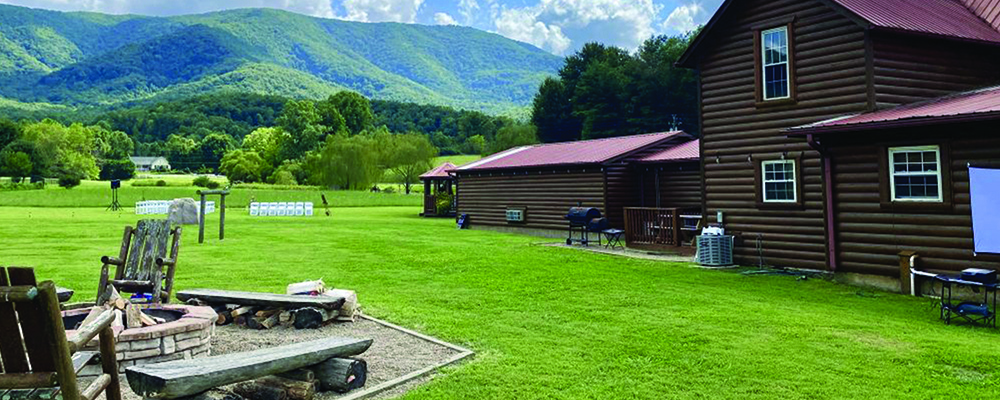 Wears Valley Destination Vacation
We are the Reddell Family and we truly believe that hospitality is an art, and often a lost one at that. When you are a guest at our property, we want it to feel like visiting an old friend or going back to a favorite childhood place. The peacefulness of these mountains and the bond of family is so important to us, and we are incredibly grateful to be able to share this special property with visitors from all over the world. It truly is a place to create memories that will last a lifetime. During your stay here, you will definitely see us working around the farm, so please come on over and say hello!
Places to Stay at The Lodge
Cherokee Hill cabin is a brand new, authentic Appalachian log cabin located on a private ranch in pristine Wears Valley. Nestled on the hillside of one of our gorgeous horse pastures, this quaint and cozy getaway is the perfect place to relax and take in the beauty of the surrounding Great Smoky Mountains. When you first pull up to your private gated oasis, you are greeted by our friendly horses and farm animals. Everything is brand new in this cabin including furniture, beds, etc. The cabin has two king bedrooms and two bathrooms and a sleeper sofa.
Our Main Lodge sits on seven beautiful acres at the base of Cove Mountain. The lodge has five private bedrooms, five bathrooms and a large game room / bunk room. There is plenty of room for everyone to feel right at home! Our property continues on across the street, where our horses and farm animals live. One of our guests favorite pastimes is walking around, taking in the breathtaking scenery from many angles. A Kings Lodge is the perfect place to create memories that will last a lifetime!
Come experience the ranch life with us. Start with feeding the goats, sheep, potbelly pigs, and chickens! Your kids will love our petting farm. Then, experience a short, interactive lesson on how to groom a horse. Followed by lead rope rides on one of our horses around the arena for anyone in your party that wants to take part. The Experience is the perfect photo opportunity while you're saddled up on your horse. All with the Great Smoky Mountains in the background! The Ranch Experience starts at only $150. View our catalog to see all that the Farm Experience has to offer!
Be sure to follow us on Facebook.