Destination Vacation Smoky Mountains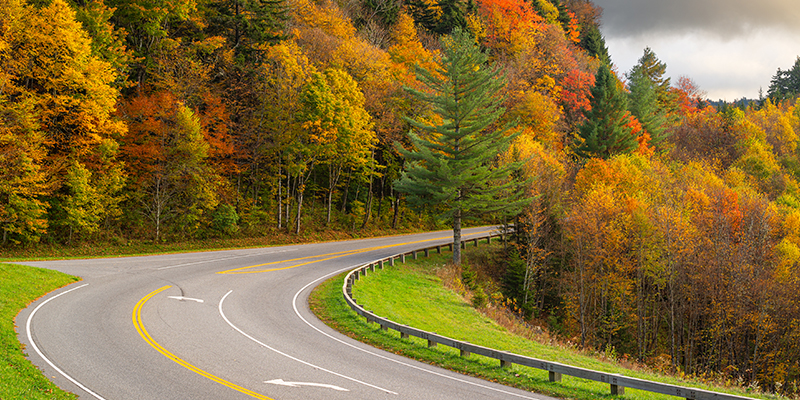 Destination Vacation in the Smoky Mountains
While you're planning your vacation to the Smoky Mountains, be sure to book your stay with us!
Our Main Lodge sits on seven beautiful acres at the base of Cove Mountain. The lodge has five private bedrooms, five bathrooms, and a large game room/bunk room. There is plenty of room for everyone to feel right at home! Our property continues on across the street, where our horses and farm animals live. One of our guests' favorite pastimes is walking around, taking in the breathtaking scenery from many angles. A Kings Lodge is the perfect place to create memories that will last a lifetime!
The Great Smoky Mountains
The Great Smoky Mountains area is an exceptional destination to experience the beauty, color, and rebirth of spring. As temperatures rise and the frost-covered ground thaws, hundreds of flowering plants begin to bloom and wildlife emerges from winter resting places. Spring is a wonderful time to experience a more serene Smoky Mountains, as the land starts to awaken before the busy summer tourist season arrives. During spring, you will find comfortable temperatures in Great Smoky Mountains National Park, offering much-needed opportunities to experience the outdoors after the cold and restless days of winter. There are a variety of hiking trails for every skill level that offer beautiful wildflowers, mountains, and waterfall views. There are also a number of special spring events to choose from in the surrounding towns of Gatlinburg and Pigeon Forge, ensuring your Smoky Mountains spring vacation is a fun and memorable trip. Here are our top picks for things to do during your Smoky Mountains spring vacation.
Take a Stroll on the Rocky Top Wine Trail
Located in the heart of the Great Smoky Mountains, the Rocky Top Wine Trail consists of five local wineries and one distillery that together offer over 75 unique varieties of wine and moonshine to sample. The self-guided trail is completely free with free wine tastings offered at every location and free tours at the Hillside Winery, Mountain Valley Winery, and Sugarland Cellars locations from noon-5 pm. Taste the unique local wines the Smoky Mountains have to offer while learning about the winemaking process during a free tour. The trail spans about twelve miles, so be sure to have a designated driver that will get you safely to each winery. At your first stop, grab a passport and have it stamped at each location. Once you visit three of the six wineries, you will receive a free gift, and you will earn another free gift when you finish the entire trail.
Visit the Smokies in Spring
With an abundance of beauty, attractions, outdoor activities, and special events, the Great Smoky Mountains area is an amazing destination for romantic getaways or family vacations year-round. The beauty and color of spring make the season an especially special time to visit the Smokies, offering a beautiful and serene setting for both a relaxing and fun-filled vacation.