Spring Getaway in the Smoky Mountains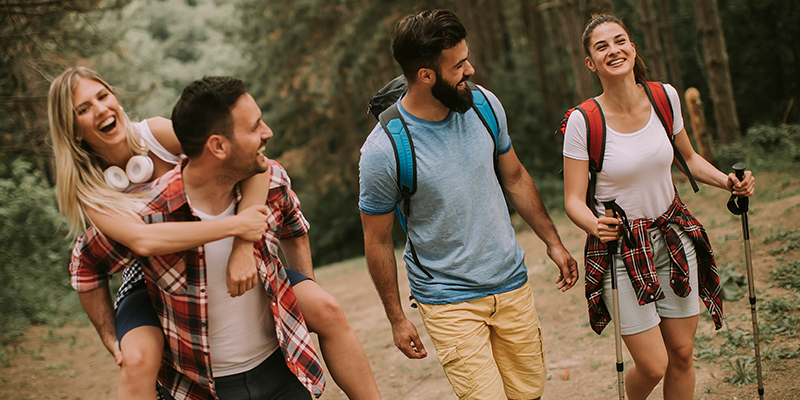 Spring Getaway in the Smoky Mountains
While you're planning your vacation to the Smoky Mountains, be sure to book your stay with us!
Our Main Lodge sits on seven beautiful acres at the base of Cove Mountain. The lodge has five private bedrooms, five bathrooms, and a large game room/bunk room. There is plenty of room for everyone to feel right at home! Our property continues on across the street, where our horses and farm animals live. One of our guests' favorite pastimes is walking around, taking in the breathtaking scenery from many angles. A Kings Lodge is the perfect place to create memories that will last a lifetime!
The Great Smoky Mountains
The Great Smoky Mountains area is an exceptional destination to experience the beauty, color, and rebirth of spring. As temperatures rise and the frost-covered ground thaws, hundreds of flowering plants begin to bloom and wildlife emerges from winter resting places. Spring is a wonderful time to experience a more serene Smoky Mountains, as the land starts to awaken before the busy summer tourist season arrives. During spring, you will find comfortable temperatures in Great Smoky Mountains National Park, offering much-needed opportunities to experience the outdoors after the cold and restless days of winter. There are a variety of hiking trails for every skill level that offer beautiful wildflowers, mountains, and waterfall views. There are also a number of special spring events to choose from in the surrounding towns of Gatlinburg and Pigeon Forge, ensuring your Smoky Mountains spring vacation is a fun and memorable trip. Here are our top picks for things to do during your Smoky Mountains spring vacation.
Hike in Great Smoky Mountains National Park
As America's most visited National Park, the Great Smoky Mountains National Park has something to offer everyone. Whether you're interested in family-friendly hikes or long backpacking trips, the Smokies boast a variety of trails suitable for every skill level.
Spring is an exceptional season for wildflower viewing on your hikes through the Smokies. Often referred to as Wildflower National Park, the Great Smoky Mountains National Park is a world-renowned preserve of diverse wildflowers, with over 1,500 kinds of flowering plants found within the park, the most diverse plant population in all of North America.
If you are most interested in wildflower viewing, the popular Little River Trail is best hiked between mid-March and April. The relatively flat trail runs along an old gravel railroad bed parallel to the Little River. Along the trail, you will pass the remains of several old cabins formerly used as resort cottages in the early 1900s.