Smoky Mountain Spring Vacation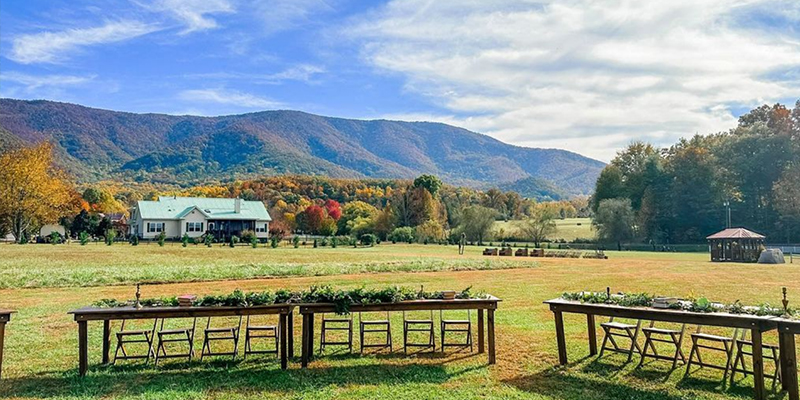 Smoky Mountain Spring Vacation
If you're planning ahead, we've got the perfect Spring Break getaway for you. Check us out at a King's Lodge.
Our Main Lodge sits on seven beautiful acres at the base of Cove Mountain. The lodge has five private bedrooms, five bathrooms and a large game room / bunk room. There is plenty of room for everyone to feel right at home! Our property continues on across the street, where our horses and farm animals live. One of our guests favorite pastimes is walking around, taking in the breathtaking scenery from many angles. A Kings Lodge is the perfect place to create memories that will last a lifetime!4
Check out some of the areas best must-sees while you're planning your Spring vacation.
Dollywood
No Trip to the Great Smoky Mountains would be complete without a visit to
Dollywood
.
From Thrill rides to Train Rides Dollywood does not disappoint, so plan for a full day here folks. There is something for everyone in the family. A favorite area is the newer
Wildwood Grove
. Perfect for the younger ones in the group.
The Dragonflier
is a must do Roller Coaster for kids at least 39" in height. There is also a great indoor gym for the kids to climb and slide in with one of the cleanest restrooms in the park.
For Adults and older children(48"-50") you can
take your pick on any of the Coasters
from Tennessee Tornado, Wild Eagle, Thunderhead, Mystery Mine and the world famous Lightning Rod
. If you're looking to pee your pants a little try the
Drop Line
! Lifting you 20 stories high for a breathtaking view of the Smokies only to drop you down in an instant. Bring a extra pair of underwear for this one!
There is so much to do and see from shows, music and many great restaurants.
Stop at the
Grist Mill
for some of their famous Cinnamon Bread baked right there in front of you. Remember to grab an extra loaf to take with you…that's IF you can make it home before eating it!