Smoky Mountain Vacation Sights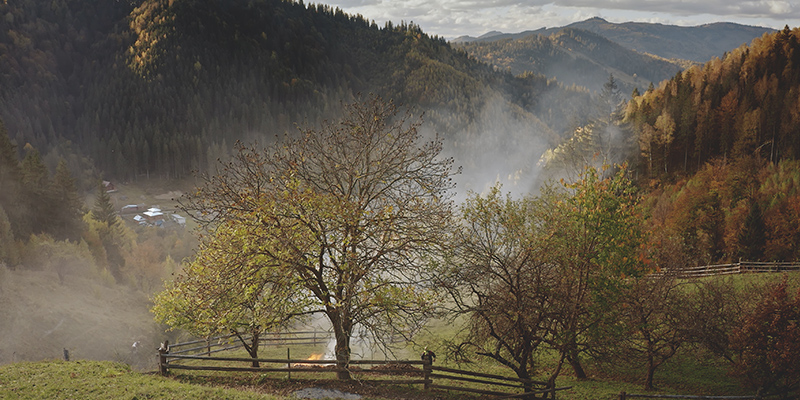 Smoky Mountain Vacation Sights
While you're planning your trip to the Great Smoky Mountains, make sure you book a farm experience and rent our beautiful lodge or cabin on property.
Our Main Lodge sits on seven beautiful acres at the base of Cove Mountain. The lodge has five private bedrooms, five bathrooms and a large game room / bunk room. There is plenty of room for everyone to feel right at home! Our property continues on across the street, where our horses and farm animals live. One of our guests favorite pastimes is walking around, taking in the breathtaking scenery from many angles. A Kings Lodge is the perfect place to create memories that will last a lifetime!
Anakeesta
Anakeesta is another popular Gatlinburg attraction that offers breathtaking scenery. Recently added to the adventure park was the AnaVista Tower. It is an observation tower that is the highest point in downtown Gatlinburg. From it, you'll have 360-degree views of Gatlinburg and the mountains. On clear days, you can see as far as Kentucky! The tower has interpretive signs that identify the mountain ranges and peaks. Also, 2 glass panel floors that allow you to look down into the garden below. You can also go ziplining to see the Smokies from a bird's eye view, or take a stroll through the Vista Gardens, which is home to more than 3,000 flowers!
Gatlinburg SkyLift Park
If you want to visit an attraction that offers breathtaking views, head to the Gatlinburg SkyLift Park in downtown Gatlinburg. Your journey begins with a ride on the Gatlinburg SkyLift to the top of Crockett Mountain, where you'll get off on the SkyDeck. From here, you'll have incredible views of the mountains and downtown Gatlinburg. You can also walk across the Gatlinburg SkyBridge, the longest pedestrian suspension bridge in the country! From the SkyBridge, you'll be able to take in the scenery around you, and even below you when you look through the glass panels at the bridge's midpoint.
Cades Cove
Cades Cove is the most popular place to visit in the Smoky Mountains! This is partly due to the variety of sights you can see in this area. Whether you're hiking to Abrams Falls or driving along the 11-mile loop, you'll have some of the most beautiful sights in the park! If you love history, you'll love visiting the historic structures in Cades Cove, like the 3 churches or the cable mill. This is also one of the best places to see wildlife, including black bears and white-tailed deer!