Wedding Venue Wears Valley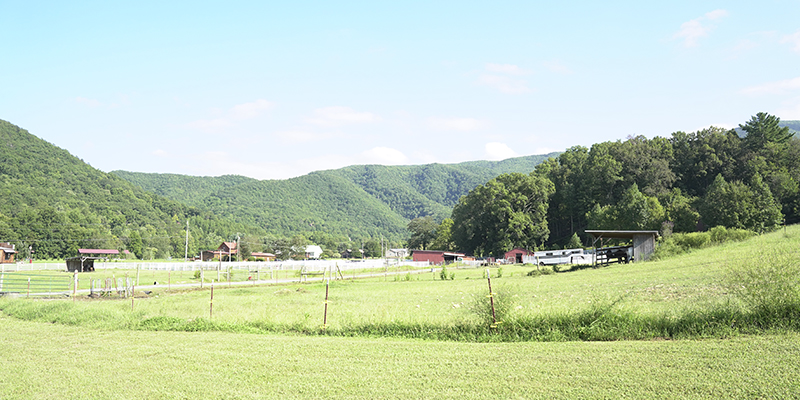 Wedding Venue Wears Valley
A Kings Lodge is where your family can make memories that will last a life time. The Lodge is across the street from Blair's Valley Ranch in the base of Cove Mountain. Our Lodge sits on 7 flat beautiful acres, surrounded with a mountain view.
A King's Lodge accommodates up to 23 people! That makes our lodge the perfect destination for wedding parties and family reunions. Also, a getaway vacation.
What They Say
"I will tell you all this place is absolutely the most beautiful place…that's because there are no other words to describe it! Absolutely the most gorgeous lodge and it only gets more breathtaking when you walk in. My husband and I had our wedding and reception here. Everything about it was absolutely perfect! The views are so breathtaking From every where you stand! Even the hot tub! We were able to relax after a long day and look at the most amazing views from there as well! Also all the beautiful Animals on their ranch. ..just the cutest! We rented the place for 6 days and my mother in law also rented the new cabin. Don't hesitate!
I promise you will not be disappointed everything was absolutely perfect And I couldn't have picked a better place for my special day. Every Room is Sure to make you feel just as you are home. The din is absolutely amazing Especially if you have little ones. Nice bunk beds, TV, pool table, air hockey, foosball and it is huge! It Definitely kept all of them occupied during all of the craziness of my wedding. Erin and her husband Are the sweetest. They make sure to be there for your every need but also give you 100% your privacy. I swear I could go on and on about this place Don't miss out! You will not be disappointed at all! I can't wait to go back and stay With just my family! Truly from the bottom of my heart I am so thankful for you Erin and I appreciate everything you did for us as well as letting us stay in your beautiful lodge! Every one of my guest where absolutely mind blown by how perfect and beautiful everything was! They say it was the best wedding they have ever seen!" – Jessica