Revitalize and Recharge this Fall at A Kings Lodge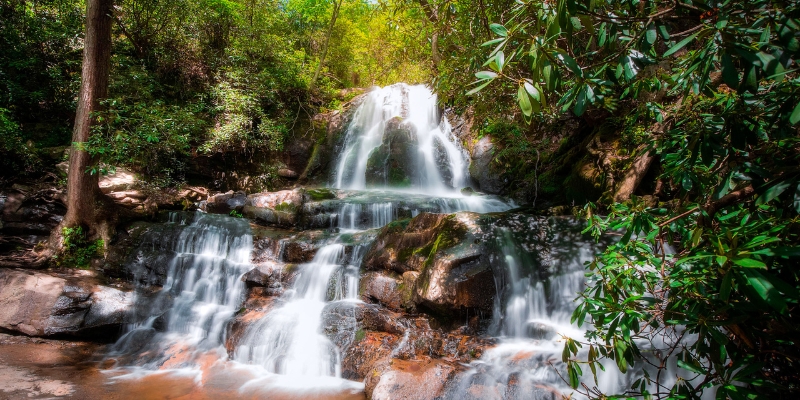 Revitalize and Recharge this Fall at A Kings Lodge
As the air turns crisp and the leaves begin their spectacular color show, it's the perfect time to plan a tranquil fall vacation at A Kings Lodge. Nestled amidst the splendor of the Great Smoky Mountains, our lodge offers a picturesque setting for a rejuvenating retreat steeped in the quintessential charm of autumn. Here, you can immerse yourself in the serenity of nature, embarking on leisurely hikes through the vibrant hues of the fall foliage, or paying a visit to the soothing nearby spas for a revitalizing session of pampering.
Don't miss out on the local craft fairs, where you can witness the creativity of our artisans firsthand, and perhaps even take home a unique souvenir. And nothing spells fall more than the enticing aroma of fresh apple cider wafting through the air – a perfect companion as you cozy up after a day of adventure. Join us at A Kings Lodge this fall, and create memories bathed in the warm, golden light of this magical season. Read on for more on how to Revitalize and Recharge this Fall at A Kings Lodge…
Easy Fall Smokey Mountain Hiking Trails
Experience the breathtaking beauty of fall up close with the easy hiking trails near Wears Valley. The Laurel Falls Trail, a 2.6-mile round-trip hike, is a great place to start, featuring a magnificent 80-foot waterfall and vivid fall colors that will captivate nature lovers of all ages. Metcalf Bottoms Trail is another nearby gem, perfect for a leisurely walk amidst the rustling leaves. It's an ideal spot for a family picnic, framed by the picturesque autumnal landscape. Meanwhile, the Little Greenbrier Trail offers an intimate encounter with history, leading you past an old schoolhouse and cemetery, with the path flanked by spectacular fall foliage. These trails provide an immersive fall experience, blending natural beauty with ease of access.
Spas Near Wears Valley
Stepping away from the trails, Wears Valley presents a serene offering of luxury spas to soothe and rejuvenate. The Pure Mountain Therapy Spa, for instance, provides a tranquil atmosphere where visitors can unwind amidst the breathtaking vistas of the Smoky Mountains while indulging in an array of exquisite treatments. From deep tissue massages to invigorating facials and body wraps, this spa caters to a holistic wellness experience. Another prestigious establishment is The Spa at Oak Haven, nestled within the lush woods of Sevierville. Offering a variety of spa services including therapeutic massages, skin treatments, and nourishing body wraps, this spa promises an intimate and rejuvenating retreat. These spas, conveniently located near Wears Valley, invite you to pause, breathe, and immerse yourself in a sanctuary of tranquility.
Fall Craft Fairs Near The Smokey Mountains
For visitors with a love for creativity and locally-made products, the fall season near Wears Valley is punctuated by a series of delightful craft fairs. These events offer an opportunity to witness the artistic flair of local artisans and crafters, whose work is as varied and vibrant as the fall foliage itself. One of the most prominent among these fairs is the Townsend Fall Heritage Festival and Old Timer's Day. Held annually, this fair makes the crisp autumn air come alive with the buzz of folk music, storytelling, and of course, an astounding array of handcrafted wares.
From intricately crafted jewelry and pottery to homemade jams and handwoven textiles, there is something to enchant every visitor. The fairs not only offer a chance to take home a piece of the Smoky Mountains' culture and craftsmanship but also serve as a warm, community-centric gathering that encapsulates the spirit of Wears Valley and the Smokey Mountains.
Between the stunning landscapes, soul-soothing wellness retreats, and vibrant cultural experiences, Wears Valley and its surrounding areas offer an immersion into an enchanting world. A stay at A King's Lodge places you right in the heart of these experiences, acting as your sanctuary in the Smoky Mountains. Here, you can start your day with a breathtaking sunrise, fill it with adventure, relaxation, or creativity, and end it with peaceful reflections under the starlit sky. Book your stay now, and come discover the magic and spirit of Wears Valley. We promise you'll leave not only with memories but with a piece of this beautiful region forever etched in your heart.